The Digiexam application is now also available for download in Windows Store offering schools and universities even more options for a secure and reliable platform for high-stakes exams and academic tests.
Digiexam is the first assessment platform to integrate the learning tool Immersive Reader in a lock-down exam environment/mode. Accommodating unique student accessibility settings is a key to fair digital examinations for all students.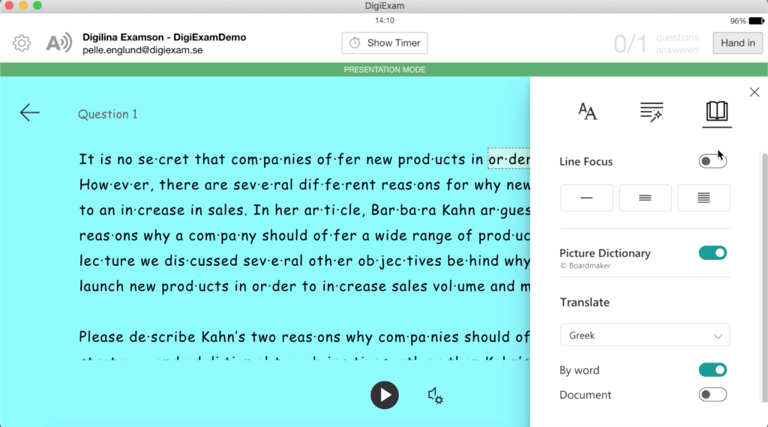 The possibility to offer students reading help, additional time, TTS and spellcheck in exams without additional effort for Teachers or Exam supervisors makes Digiexam a powerful tool for all types of exams and assignments.
Our purpose is to make digital assessment available to everyone, increase quality within education and empower students on their journey of learning.
Formative feedback in addition to just a published result improves learning outcomes and when adding the Digiexam URL to a Microsoft Team's channel students can access their exam results and personal feedback instantly upon publishing.
With the Microsoft Store application, we enable an even easier way of downloading
the Digiexam application in both BYOD and managed IT environments.