Online assessments for teachers
Learn what different types of online assessments for teachers there are and how Digiexam's all-in-one platform helps you to safely and reliably power your whole examination lifecycle.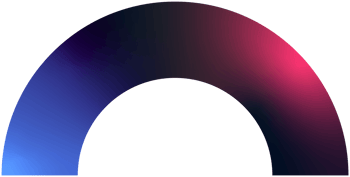 Types of online assessments for teachers
Schools, colleges, and other educational institutions can opt for different types of assessments. Different types of online assessments for teachers differ based on more than one element and include various components to test students' skills at different times. Teachers may use one or all depending on their needs. Some of the more common online assessments for teachers include:
1. Diagnostic assessments (Pre-assessment) are performed before beginning a course, program, or semester. It is used to assess the students' previous knowledge to understand their basics and exposure to the topic.
2. Formative assessments take place midway through a course, program, or semester to assess the students' current level of knowledge to gauge and guide (or form) the learning process. Formative assessment tests give valuable insights into how effectively the students learn from the provided material.
3. Interim assessments are administered periodically during the duration of the complete course, program, or semester. Interim assessment generally falls somewhere between formative and summative assessment. Its purposes are to evaluate where the students are in their learning process and to determine whether they are on track or not to perform well on future assessments and examinations.
4. Summative assessments are the final tests given to students at the end of a course, program, or semester. They measure the students' learning and reaction to what has been taught during the course or semester. Summative assessments are usually high-stakes exams with a high point value that weigh heavily on a student's grades.
How can Digiexam help implement better assessments for your institution
The Digiexam platform introduces a safe and secure way for departments, students, teachers, and examination bodies to conduct assessments. Our online assessment tools for teachers introduce an advanced yet straightforward interface that supports formative and summative assessment tests. Digiexam caters to the diversified needs of various educational institutes through its advanced security, flexible nature, closed source nature, and ease of use.
Features of the Digiexam platform
All features in our online assessment tools for teachers are configurable and fully optional.
Online proctoring (addon)
Optional online proctoring tool, enabling automated and in-person online proctoring with ID verification, open chat, and credibility reports.
Device lockdown
The device lockdown feature locks the students' devices to ensure they can only access the institution's choice of online resources.
Online & Offline
The Digiexam platform offers full offline compatibility, ensuring the students won't get disrupted if their internet connection slows down or drops altogether.
Environment independent
Runs perfectly both in managed environments and with BYOD setups. Compatible with PC, Mac, managed Chromebooks, and iPads.
Co-grading with colleagues
Receive additional input and perspective from colleagues without the hassle of physical papers.
Automatic & anonymous grading
Digiexam's online formative and summative assessment tools for teachers enable automatic and anonymous grading where teachers can choose either to grade per student or question.
Benefits of our online formative and summative assessment tools for teachers
Our online formative and summative assessment tools for teachers powers the complete examination lifecycle, streamlining the process and protecting the integrity of the examination. Here's how the Digiexam platform works for you.

Convenience
The Digiexam platform offers a high degree of convenience for teachers and students alike. Teachers gain access to an easy-to-navigate interface to create the exam, schedule, proctor, and grade it. The intuitive interface and advanced functionalities also benefit the students, creating a streamlined examination process where they won't be disrupted by poor internet connection or struggling with the technology.

Ensured exam integrity
With a mix of different security features, Digiexam ensures the integrity of the exam. Not only is it closed source, preventing anyone from fiddling with the source code to their advantage, but we also provide advanced proctoring features which minimize the scope for cheating using a combination of automatic and in-person proctoring.

Streamlined exam lifecycle
From creating the exam to grading it, the complete examination lifecycle is streamlined with Digiexam. All platform features are configurable and optional, allowing you to create exams according to your needs and requirements.
Interested in knowing more?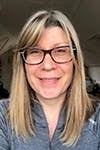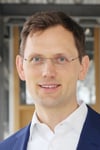 FEI uses Digiexam to support its mission of giving students an opportunity to be successful on their own terms.
Read more