DigiExam Remote Proctoring
Educational institutions are currently adopting remote learning, but many students fear they will not be able to take their final exams. For schools and universities the challenge is to find the right solution for their needs. With our technology, your remote students are able to take their exams in a secure and reliable way, and the institution can monitor the process with the help of automated proctoring algorithms.
How does it work?
An automated proctoring tool, seamlessly integrated into the DigiExam lockdown client, with identity verification and behavioural trackers such as monitoring the webcam, audio and exam feed to ensure exam integrity. End-to-end recording and credibility report of the students with notifications for suspicious behaviour.
What makes our solution stand out
Ease of use
In DigiExam, remote proctoring is just one click away!
Security
We believe that security and reliability are the most important factors during high-stakes exams. That's why we don't offer just another lockdown browser.
Cost effective
We offer a real game changer: covering both remote and on-campus exams.
DigiExam Monitoring
In addition to our remote proctoring solution, we also offer an integration so you can connect with your students through Microsoft Teams during lockdown exams.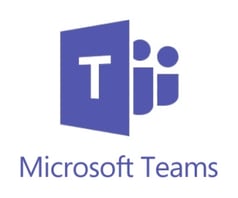 Do you need form information?